Below we compare German football teams as of Feb 2016, which are active in European competitions with their opponent team in the next round of the European competition.
FC Bayern vs Juventus Turin
FC Bayern München shows continuously a higher TPIX than Juventus Turin, despite Juve's CL-Final participation last year and Juve's current run. However German Bundesliga shows a higher TPIX-level in general and FC Bayern performed very well in CL this season until now.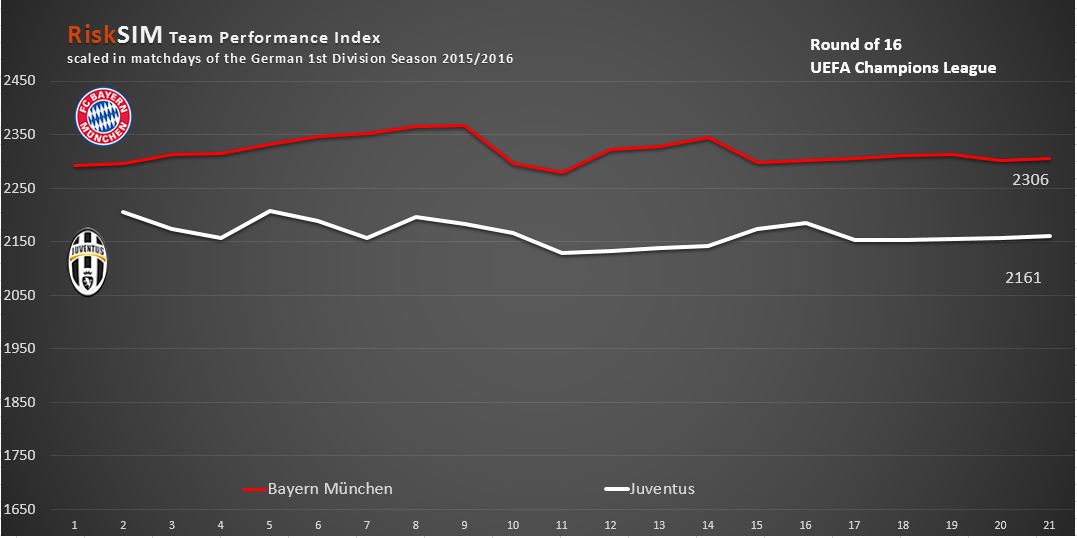 VfL Wolfsburg vs KAA Gent
VfL Wolfsburg shows a negative and KAA Gent a postive trend in their TPIX slopes. However Wolfsburg's TPIX is still above Gent's TPIX and therefore Wolfsburg has a higher chance to win.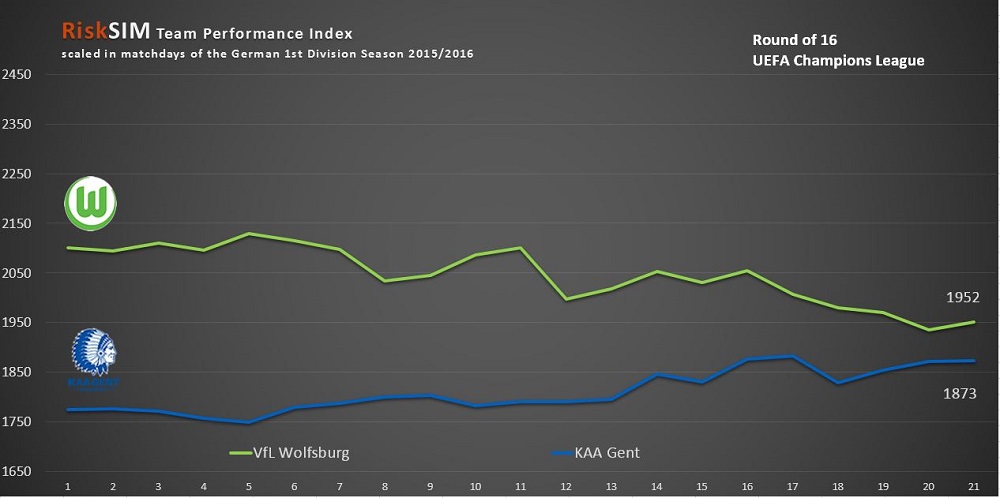 FC Schalke 04 vs Shaktar Donetsk
Due to an earlier winter break in the Ukraine TPIX calculation of Donetsk stops around matchday 12 of German Bundesliga. According to the TPIXs of the teams we expect a tight match.
FC Augsburg vs Liverpool
Before winter break in Germany FC Augsburg showed a strong positive trend, which ends in a smaller gap than expected between TPIXs of Augsburg and Liverpool.
Borussia Dortmund vs FC Porto
Due to lost matches against PAOK Saloniki and 1. FC Köln, both teams with a significant lower TPIX than Dortmund, the TPIX of Dortmund went down before winter break. According to the TPIX we expect a tight match between Dortmund and Porto, with Dortmund having higher chance to win.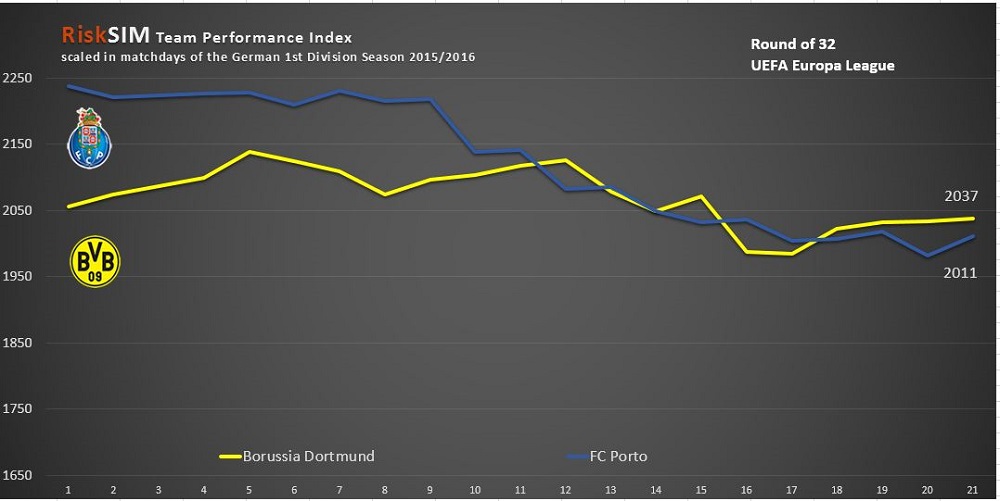 Bayer Leverkusen vs Sporting Lissabon
TPIXs of Leverkusen and Sporting are very, very close. Due to latest performance Leverkusen shows higher chance to win.